Footwear and Accessories for Nordic Walking
Footwear and Walking
Choosing the right footwear and accessories for Nordic Walking is very important for


Avoiding injury


Discomfort to your feet ~ particularly if you suffer with Arthritis.


The activity of Nordic Walking is a very Efficient Fitness and Aerobic Workout that is fantastic for Weight-Loss, Keeping Fit, Toned, Looking Better and regaining your health
It is a low-impact exercise, enjoyed by Athletes and Non-Athletes, that promotes Physical Activity and Wellness, as well as being a Sport.

Visit Sierra Trading Post Below For

your Footwear Needs


Like any activity in life, care must be exercised by using the right tools for the job, attaining the right comfort zone and benefits, in your chosen field of exercise.
Nordic Walkers take about 6000 steps every hour which places great stress on ones' feet with each step, and equates to between one and one and a half times your body weight.


For this reason alone it is very important that you choose the right footwear that is Durable and Lightweight for your Nordic Walking to ensure your feet are adequately protected.

Boots and Shoes

Walking around and even standing can be tough on your feet but fortunately today footwear has evolved to encompass an array of variations from Easy Going Sneakers, Winter Boots, to Lightweight Sandals.

The footwear you choose for walking should
Offer Support without being Restrictive


Walking Shoes or Boots and Trainers are good options


Trail Running Shoes which are Athletic yet Robust


Be Suitable for the occasion


Fit your feet properly .


This is very important to save you pain and discomfort, particularly if you suffer with Foot Problems.

Key Factors of a Good Shoe

Rugged Soles that
Grip


Allow flexibility


Allow movement of your feet


The Heel
Must support the Heel of your Foot


Give a Balanced feeling as you Walk


Flexibility
Must be Flexible and follow the shape of your foot


Assist with your foots propulsion capacity


Cushioning
Lessen the impact when your heel hits the ground


Not impact upon your performance


Breathable
Ensure that enough fresh air is allowed in to keep your feet comfortable in all temperatures as your feet will tend to sweat.


Waterproof
Waterproofing is a very important factor when choosing your shoes if you plan to walk in inclement weather


Women's Footwear

Comfort is of Prime Importance but so is Fashion ~ your shoes must look Pretty , Stylish and Appealing, no matter what the Terrain.

Kids Footwear

Must provide Protection, Insulation and Traction and be of a Good Quality

Footwear Accessories

A wide range of accessories are available for your Nordic Walking Exercises and are important elements in keeping your feet happy and your Footwear in shape.

Some Examples
Shoe Trees


Boot Warmers


Shoe Polish


Waterproofing Treatments


Boot Liners


Clothing Accessories

A vast range of Clothing Accessories is also available to complement your Nordic Walking ~ to mention a few

Men's Wear
Shirts


Shorts


Sweat Shirts


Sweaters


Women's Wear
Shirts


Tops


Sweat Shirts


Hoodies


Much, much more


Kids Wear
From Boys and Girls Pyjamas to Swimwear


Footwear for Foot Care

As previously stated, if you suffer with Arthritis, Pain, and Discomfort in your feet ~ choosing the Right Footwear is vital in making your Nordic Walking a Pleasure and Health Rejuvenating Experience.

The Right Provider For your Footwear Needs

Sierra Trading Post who Specialise in
Footwear and Accessories


Who Support Active Lifestyles


Provide Outdoor Gear


Supply Top Brand Sporting Goods


Provide Top Brand Products for
Walking


Running


Hiking


Fitness and more


Offer savings of
up to
70% on all
Shoes


Boots


Clothing


Accessories


Outdoor Gear


Sierra Trading Post is the Leading Off-Price Retailer of Apparel in the US and World Wide ~ Experts in their Field of Outdoor Activities and will outfit you with all your Walking and Running Footwear and Accessories that you may require.

Take Action Now

Visit Sierra Trading Post Now for more information, whether you are just starting out or preparing for your next race.

They will assist you and help you to get outfitted with your Walking Shoes, Boots, Apparel and Accessories incorporating some of the Best Brands in the Biz.

Don`t let your Arthritis prevent you from
Improving your Health and Lifestyle


Give your Feet the TLC they deserve
Wear the Right Footwear


Reduce your Pain


Remove your Discomfort


Visit Now
~ Click on The Sierra Trading Post Banner below and Let your Shoes and Boots do the Walking to a Healthier You !
---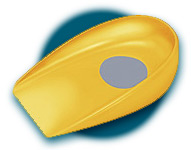 Foot Care ~ Whether Working or Exercising we all spend an enormous amount of time on our feet. Give your Feet the TLC they Deserve with a Comprehensive Array of High Quality Foot Care Products for All Your Foot and Leg Problems by Clicking on the Image or on the following text ~ http://www.drfoot.co.uk
© copyright www.relieve-joint-inflammation.com 2014